[Multi-test type] ESD/CDM/LATCH-UP | ESD Testing Station 1200 series

ESD/CDM/LATCH-UP Test Methods
ESD Station 1200 series
1200E : MM, HBM
1200EL : MM, HBM, LATCH-UP
1200ELC : MM, HBM, CDM, LATCH-UP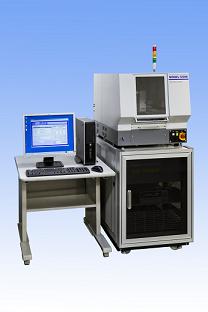 Model 1200 series allows world's first ESD/CDM/LATCH-UP tester by one systeml. Stable and efficient test is expected with fully programmable pin combination ESD test up to 256 pins devices.
The biggest feature is the very wide work area. This enables ESD/CDM stressing to the complicated semiconductor device, PC board assembly and a modular product. If aplication specific DUT board is made, evaluation of from LED to very high pin count device can be done.
Features/Functions
Meets every standard such as MIL, EIA/JEDEC, EIAJ, AEC and ESDA
4 functions, HBM, MM, CDM and LATCH-UP tests by 1 system
Maximum voltage up to 8kV
Maximum zapping point up to 1500
V-I cucrve can be monitored on PC monitory during ESD test
ESD may meet customer or application specific waveform including immunity test
Internal CCD camera (Opition) allows the contact to very small devices
Up to 125 degree-C latch-up test available by optional high temp. oven
Latch-up waveform detected by an optional digital scope
Remote programming, control and data log possible by LAN connection
Easy maintenance by ESD waveform diagnosis and system diagnosis

PAGE TOP
<<Before page
If you have any questions, etc., please do not hesitate to ask.